100% ORGANIC - 100% NAJS LIFESTYLE
SUSTAINABLE MATERIALS
With everything that is happening in the world right now it's about time to pay attention to what can be done to improve the world.
We have therefore chosen to start using organic materials in our products.
It starts with you, small changes, big impacts!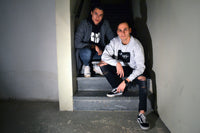 ABOUT US
NAJS : [nais] is a swe/fin slag for the english word nice. Meaning something that is cool a.k.a najs.
Najs for us is not just a brand, it's a way of life: just like streetwear
- it's a lifestyle.
"NAJS MIND - NAJS VIBE - NAJS LIFE".
READ MORE
Latest posts on instagram & TIKTOK